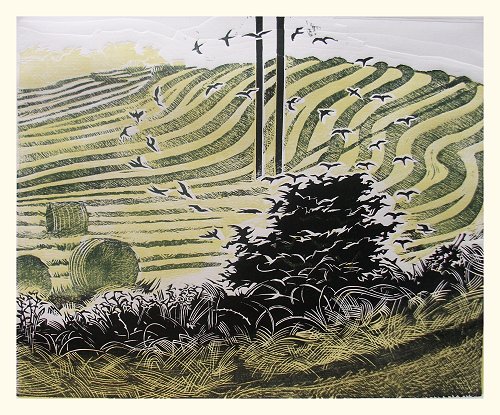 Birds fly through my hedge.
They land . They rise . Look at them
writing in the sky
Between the 2 giant ESB poles , the circling birds and the patterned cut field - there'a lot of writing going on here on Stephen Curtin's very contoured field.
The title is a joke reference to the home village of Edward Bawden , that great gentleman of Linocutting , whose bold style gives me much pleasure , and whom I had the good fortune to meet several times .